Kemper County Man Arrested on Charges of Rape and Incest
02/02/2018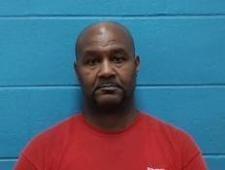 JACKSON—A man from Kemper County is facing life in prison after being arrested Thursday on allegations of raping a relative who is a vulnerable adult, announced Attorney General Jim Hood.

Andrew McGraw, 53, was booked into the Kemper County jail after being arrested by the Kemper County Sheriff's Office, who was assisted by investigators with the Attorney General's Office. McGraw had his initial appearance Friday before Kemper County Justice Court Judge Mary Gully, where he was formally charged on one count of rape and one count of incest and received a $100,000 bond on each charge.

If convicted, McGraw faces up to 10 years in prison on the incest charge and life on the rape charge. A charge is merely an accusation, and a defendant is presumed innocent unless and until proven guilty beyond a reasonable doubt in a court of law.

This case was investigated by Michael Mattox of the Kemper County Sheriff's Office, along with Investigators Crystal Tillman and Tonya Mangus of the AG's Public Integrity Division. It will be prosecuted by Special Assistant Attorney General Kimberly Purdie with the AG's Public Integrity Division.